Step off Belfast's busy streets and into a timeless place of prayer to explore its history and to enjoy quiet moments of reflection in this beautiful place.
Here you will discover the many aspects of daily life in this special place, whether you are a visitor, a pilgrim, a citizen of Belfast or a regular member of the Cathedral community.
Find Out More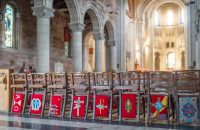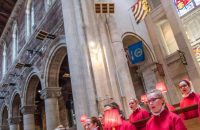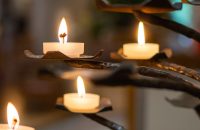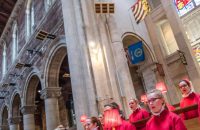 Belfast City Cathedral
As the city's Cathedral we offer a place to worship, relax and more
Volunteers are the lifeblood of the Cathedral.
At Belfast Cathedral we have a team of volunteers who play a huge part in the day to day running of the building, and offer a warm welcome to all who come here.
Find Out More