ONLINE TICKET SALES NOW CLOSED
TICKETS STILL AVAILABLE ON THE EVENING AT THE WELCOME DESK 
Messiah with the Ulster Consort
Northern Ireland's newest professional vocal ensemble makes it's debut with Handel's 'Messiah' in Belfast Cathedral.
Performing with Laudonia - which features some of Europe's finest baroque instrumentalists - the Ulster Consort and its conductor Matthew Owens (newly appointed Director of Music at Belfast Cathedral) will present Handel's magnificent work afresh with a historically-informed, authentically-scaled, and high spirited performance.
Begin a new journey with the Ulster Consort at Belfast Cathedral - Friday 6th December, 7.30pm.
Tickets - £10-£25 available online, Belfast Cathedral Welcome Desk and at the door.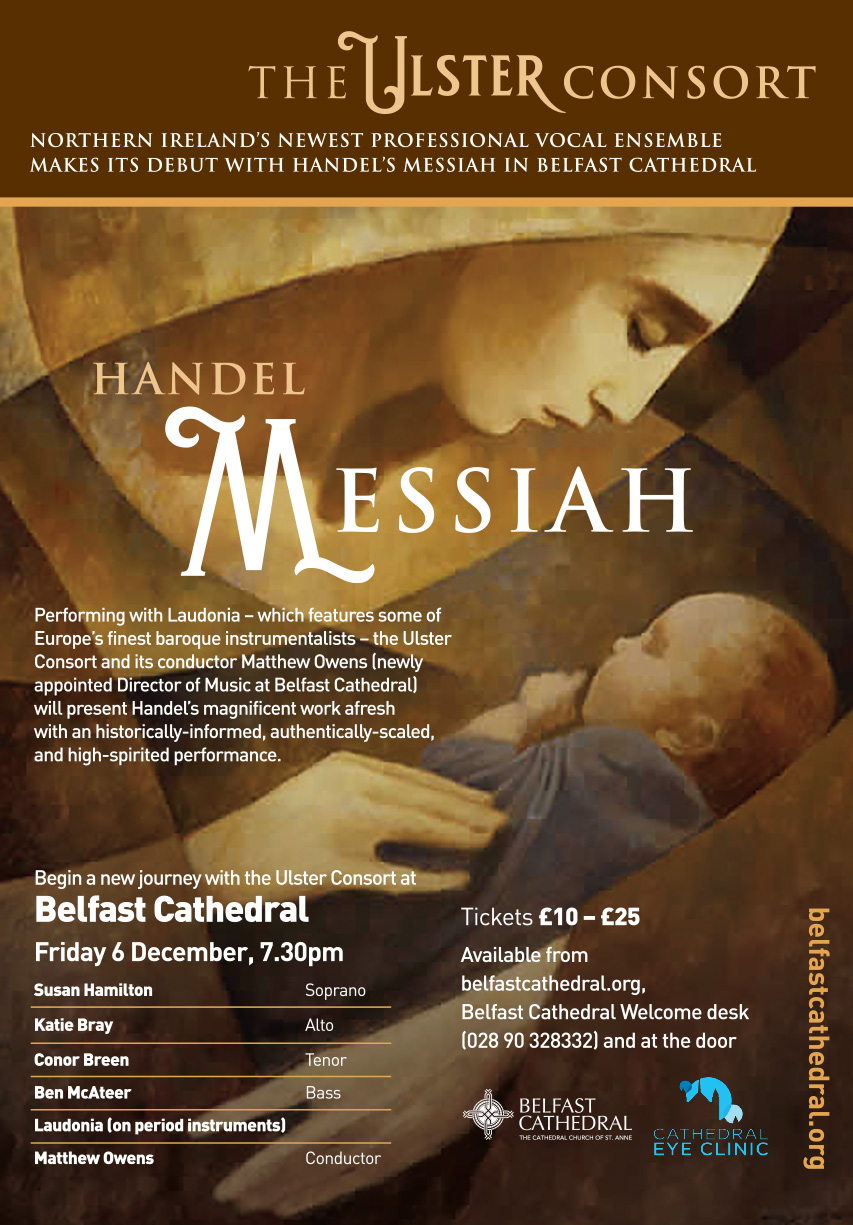 Belfast Cathedral Friday 6th Dec 2019 19:30