A Celebration of Difference – UN International Day of Peace 2023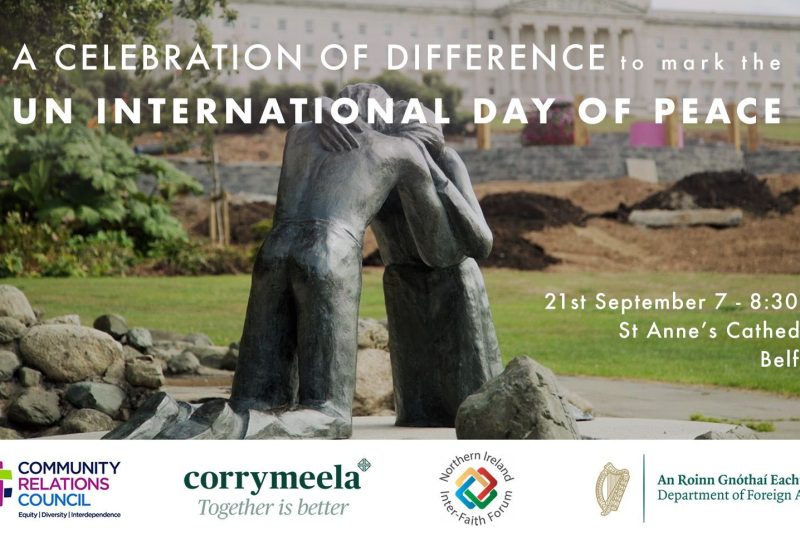 A CELEBRATION OF DIFFERENCE
7-8.30pm Thursday 21st September, 2023.
All have been invited St Anne's Cathedral, Belfast to share an International Evening, entitled "A Celebration of Difference" to mark this year's United Nations Day of Peace.
Music from Iranian, Ukranian and Northern Ireland performers.
Reflections on living in Northern Ireland from a world wide perspective.
Evening organised by the Corrymeela Community and hosted by Belfast Cathedral.
Doors open from 6.30pm.