Belfast Cathedral hosts the Chapel Choir of Emmanuel College, Cambridge
Visitors to Belfast Cathedral on 11th January were able to hear the esteemed Chapel Choir of Emmanuel College, Cambridge giving an afternoon recital. Led by conductor Peter Foggitt, the 20 strong choir performed a number of popular pieces, including Nunc Dimitis and Amazing Grace.
Having previously performed at Hampstead Arts Festival and toured widely from Barcelona to Krakow and Munich, the choir have future dates planned across the South of France. This year will also see them enter the studio to record a number of works commissioned for the choir.
The Choir is comprised largely of current students at the University of Cambridge, and also attracts graduates and others from around the city. College traditions involving the Choir include the annual Ascension Day Eucharist, in which a priest with a megaphone ascends to the College roof!
Below you will find the afternoon's programme, along with some further information on the choir and Mr Foggitt.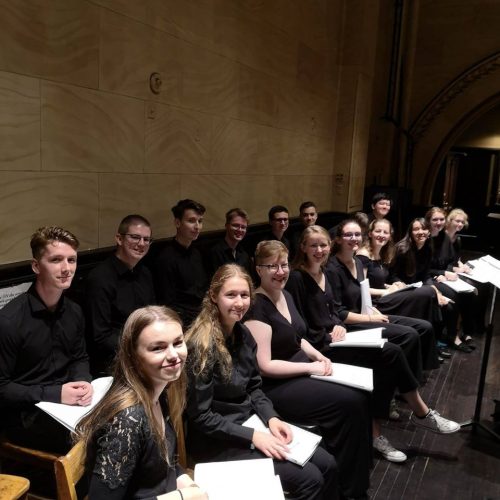 Chapel Choir of Emmanuel College programme
Download