Belfast Cathedral Summer Music School an AMAZING success!
The Dean of Belfast, Stephen Forde, congratulated the staff, volunteers and children for the success of the first ever Belfast Cathedral Summer Music School held at the cathedral.
Joseph famously sings 'Any Dream Will Do' – the Music School made the dreams of 60 children and their families come true during the week of 16th-20th August. The children worked extremely hard to deliver a fantastic performance of 'Joseph & the Amazing Technicoloured Dreamcoat' at a concert on the Friday evening.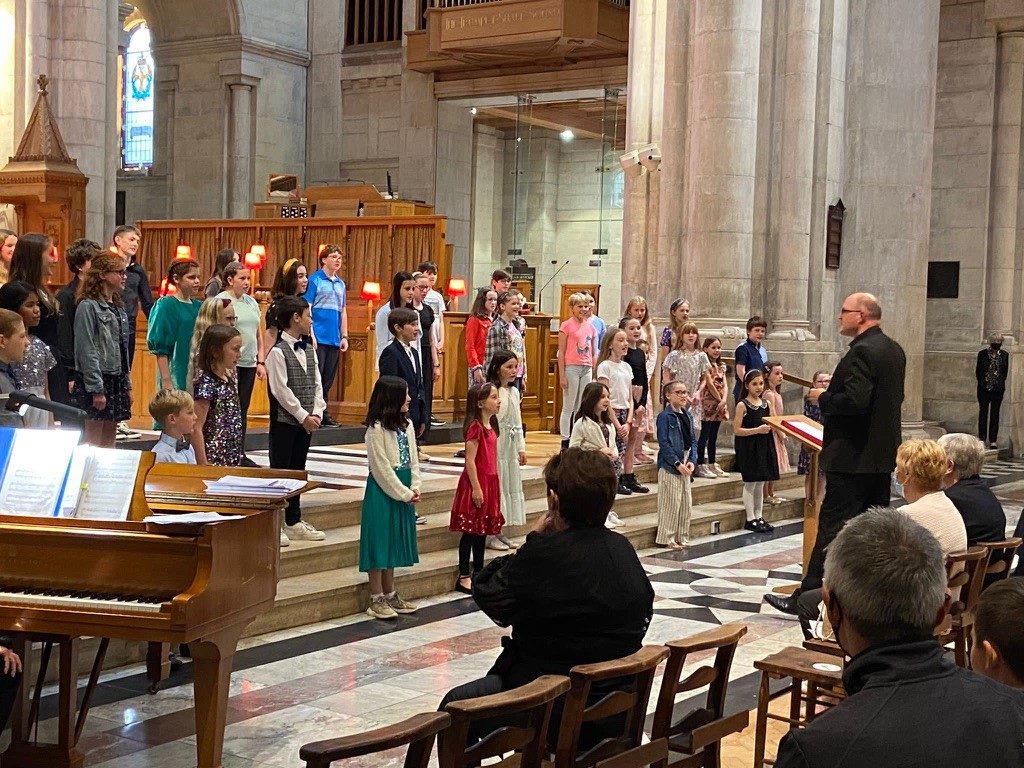 Facilitated by the staff of Belfast Cathedral, the success of the event was largely due to the planning, preparation and participation of Ali Darragh, India Chapman-Webb, director of Music Matthew Owens and the Music School staff and volunteers.
In addition to learning music for an entire concert, those taking part in the week learned about a range of orchestral instruments, from the harp to the trombone. They also discovered the inner workings of the cathedral organ. Time out was spent enjoying a "Mini-Olympics" and a visit to the historic Clifton House, where participants on the week sang to residents listening from their windows.
Throughout the week, the organisers took extreme care to comply with Covid regulations, and not one case of Covid was detected.
A highlight of the concert night for the children was the video messages from Jason Donovan, who previously played the title role of Joseph in the West End, and actress Maria Friedman, and they all took home a certificate signed by the musical's renowned composer, Sir Andrew Lloyd Webber, who wished them all the best for their performance.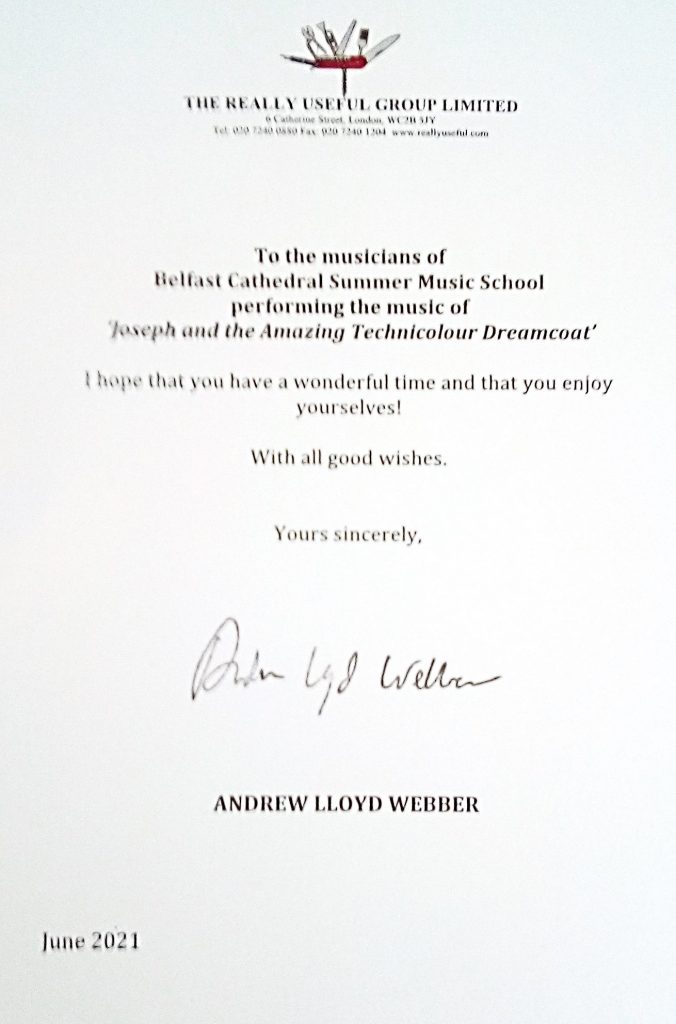 The concert was attended by Mr Walter Rader, Deputy Lieutenant for the City of Belfast and by Mrs Sheila Rader. Mr Rader took time to admire the "coat of many colours" created by the summer school children, and worn by Caolan Keaveny, who starred as Joseph. He also spoke to many of the participants.
You can read more about the whole week on the Diocese of Connor website, as well as seeing photographs of various moments through the week.
Please click on the following link:
https://connor.anglican.org/2021/08/25/joseph-music-summer-school-is-an-amazing-success/
https://connor.anglican.org/2021/08/25/joseph-music-summer-school-is-an-amazing-success/