Belfast Cathedral Takes to the Airwaves Ahead of Christmas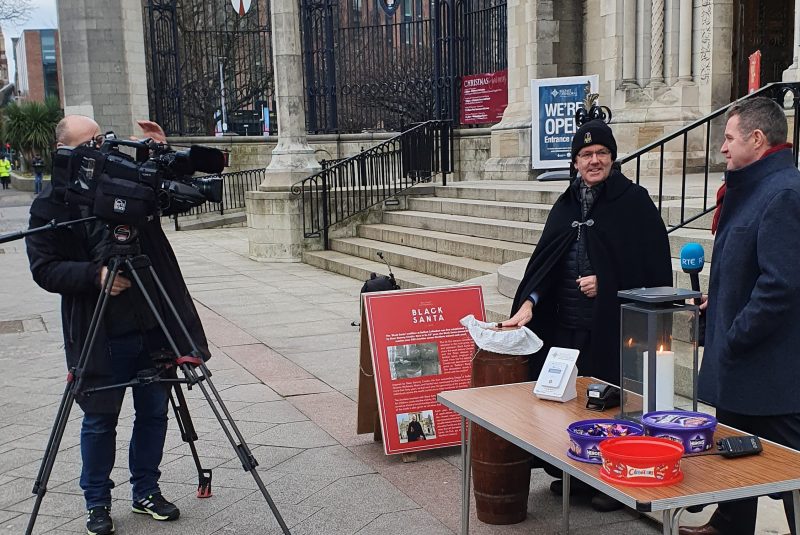 Both the Dean and the Director of Music have been busy promoting Belfast Cathedral in the run up to Christmas.
On Thursday 16th December, the Dean was interviewed by Conor Macauley for the RTE for the prime time News at Six, broadcast across the country. The Dean was questioned about this year's Black Santa Appeal with its focus on charities supporting refugees and people living with disability.
https://www.rte.ie/news/regional/2021/1216/1267211-black-santa-belfast/
Then on Friday 17th it was the turn of Matthew Owens, Director of Music.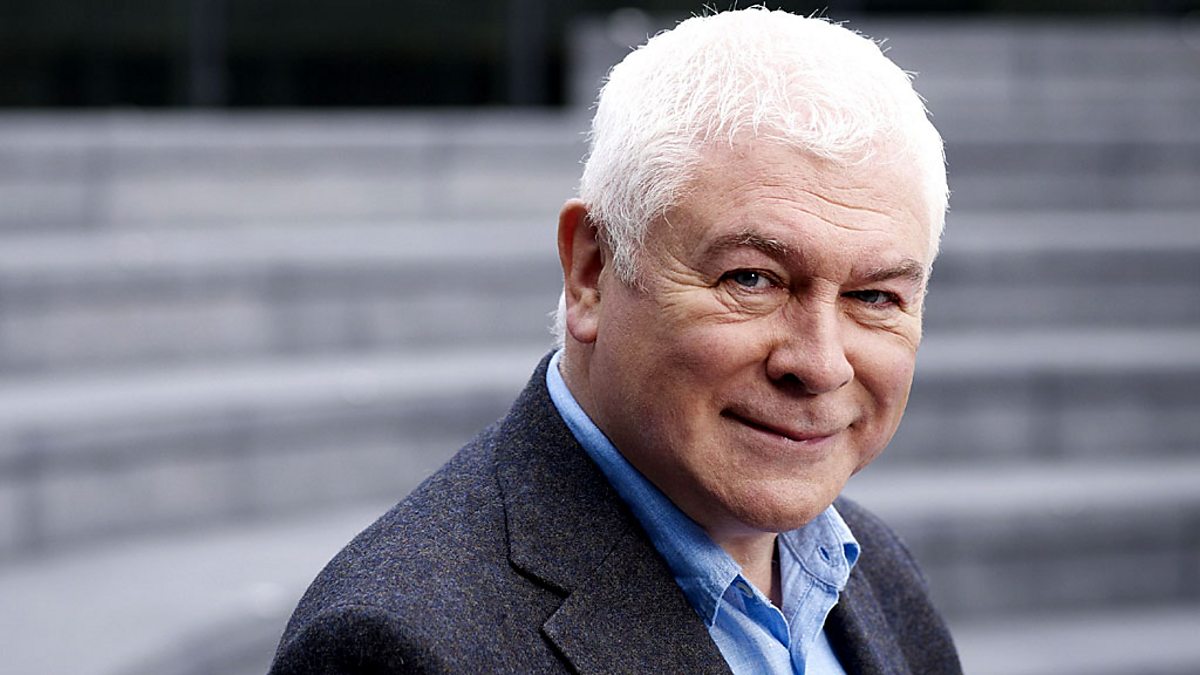 Interviewed by veteran Northern Ireland broadcaster, Sean Rafferty, Matthew shared a 20  minute discussion on BBC Radio 3's "In Tune" evening programme. Matthew promoted the cathedral choir's acclaimed Christmas CD "A Belfast Christmas" as well as his own CD of organ music "Christmas Bells" recorded on the cathedral's Harrison and Harrison organ.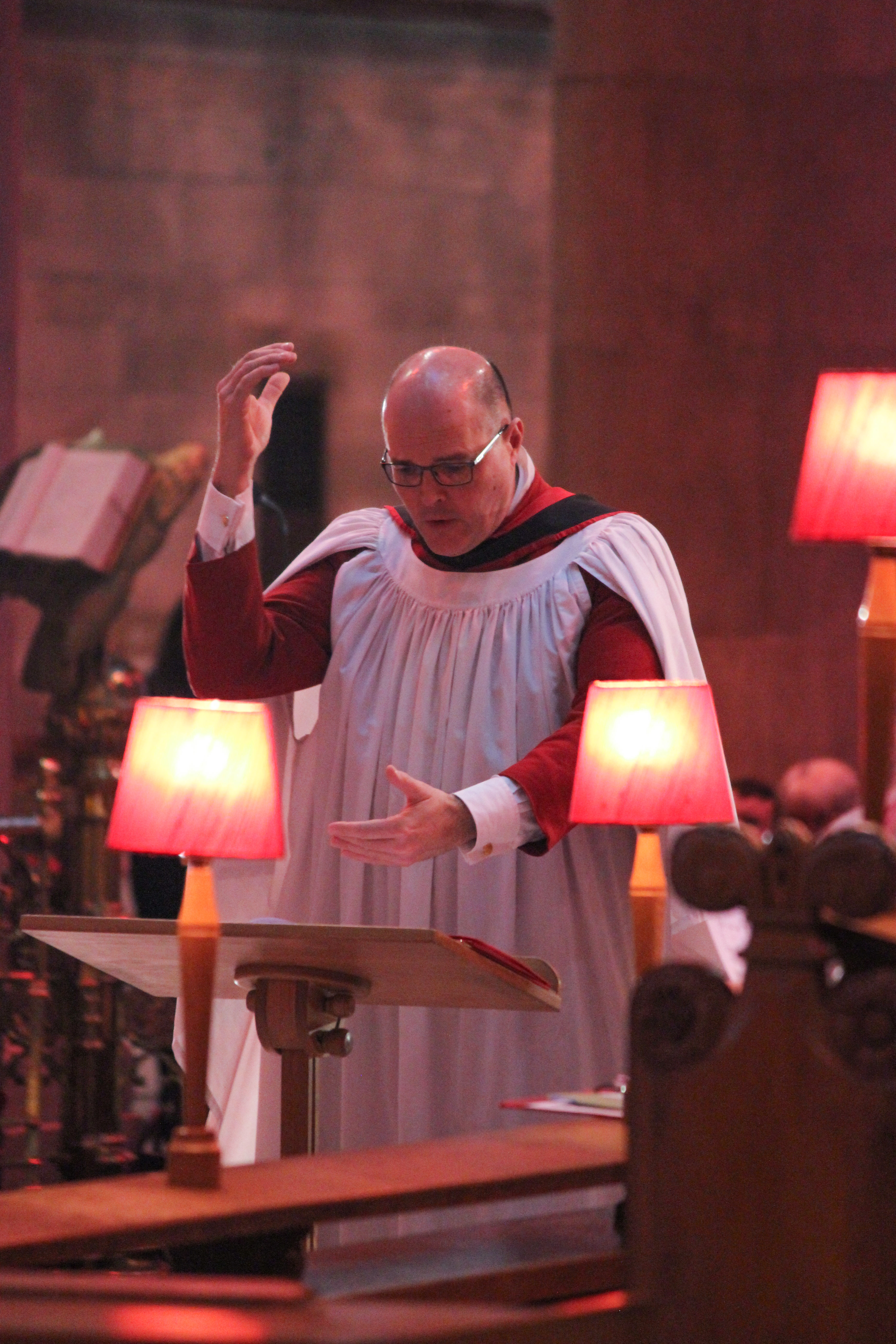 Although released in time for Christmas, both CDs were recorded in the cathedral on some of the hottest days of last summer's July heatwave. Received to critical acclaim, copies of both CDs can still be purchased from the cathedral for that last minute Christmas gift. Matthew also spoke about the newly formed Belfast Cathedral Children's choir and the junior singing group, the Belfast Cathedral Songbirds.
Matthew's interview can be accessed below:
https://www.facebook.com/caolan.keaveney/videos/1828358540685487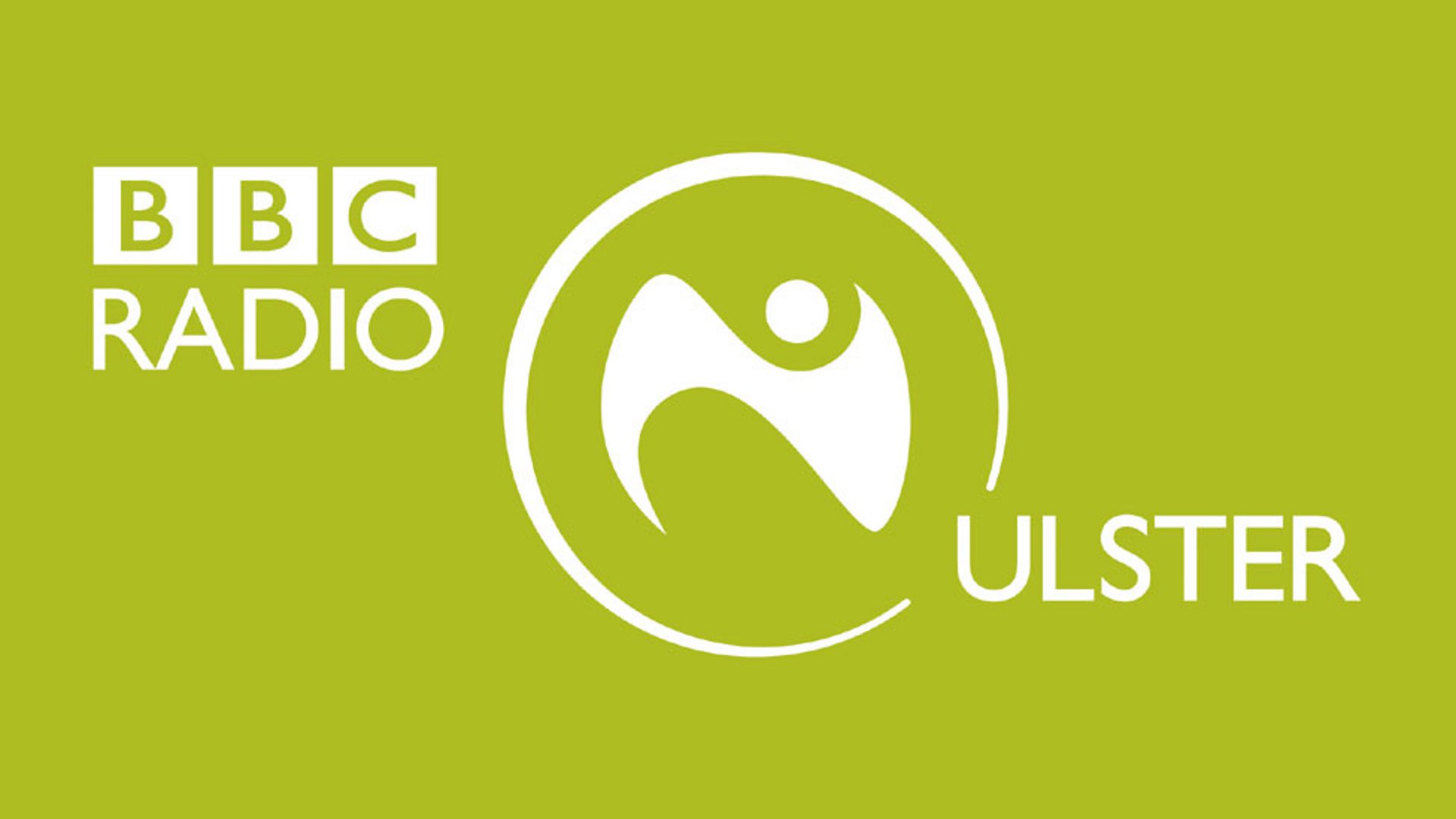 On Sunday morning 19th December, the Dean was once again to be found on the airwaves, interviewed by Audrey Carville for BBC Radio Ulster's "Sunday Sequence". At the halfway point through this year's eleven day Sit-out, the Dean was questioned about the specific the features of this year's Black Santa Appeal. The Dean's interview starts at 1 hour 48 minutes into the broadcast.
https://www.bbc.co.uk/sounds/play/m0012pvt
Finally, Belfast Cathedral will provide the 9.03am morning broadcast service to listeners of Radio Ulster on Christmas Morning. The pre-recorded service will feature members of the Cathedral Children's Choir reading the Christmas Story from St Luke, and music from the cathedral choir's Christmas CD. Prayers and readings will be led by Canon Mark Niblock and Rev Maithrie White, while the address will be given by the Dean.
Later on Christmas morning the Dean, Clergy and Choir will be live and in person for the Cathedral's 11.00am Christmas Festival Eucharist, when the preacher in the cathedral will be the Bishop of Down and Dromore, Bishop David McClay.
However listeners will have one final chance to catch our cathedral on Christmas Radio, as the Christmas broadcast will be repeated on Boxing Day morning, Sunday 26th December.