Cathedral Choral Eucharist Resumes from Sunday 3rd September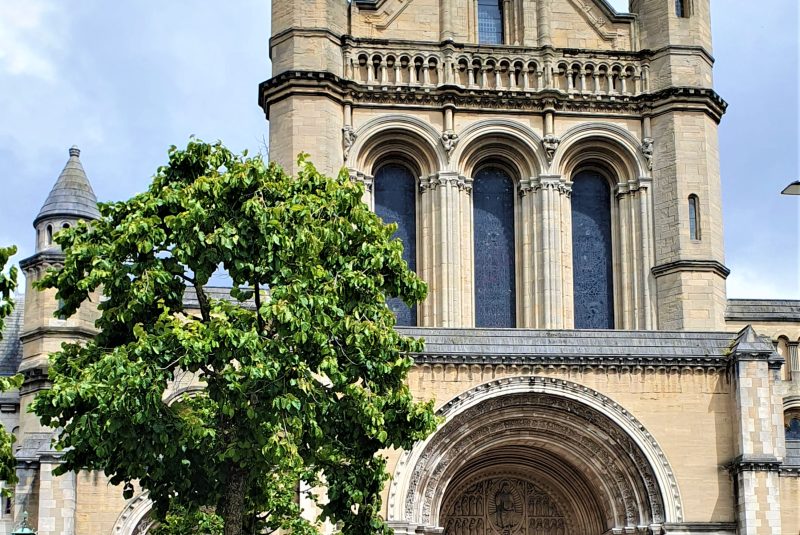 CATHEDRAL CHORAL MORNING EUCHARISTS RESUMES FROM SUNDAY 3rd SEPTEMBER, 2023.
All are welcome to join us at 11am on Sunday mornings, from 3rd September, as full cathedral Sunday morning choral eucharist resumes under the direction of Master of Music, Mr Jack Wilson, and Assistant Cathedral Organist, Mr Stephen Hamill.
On 3rd September, the Thirteenth Sunday after Trinity, the members of the choir will sing the communion setting by Richard Shephard "The Wiltshire Service". The communion anthem will be "O Saviour of the World" by Sir John Goss.
Organ Voluntaries will be "Andantino in G major" by César Frank, and "XVI Placare Christe Servulis (Le Tombeau de Titelouze) by Marcel Dupré.
The Preacher on Sunday 3rd is Bishop Trevor Williams and the celebrant Canon Raymond Fox. They will be assisted by the Dean, Mrs Gillian McGaughey and Ms Denise Murray.
Please also join us at 3.30pm for the Ordination Service of Melanie Sloan, Shona Bell and Cameron Mack as Deacons to serve in the Diocese of Connor.