Composer Gary Davison Attends Good Samaritan Service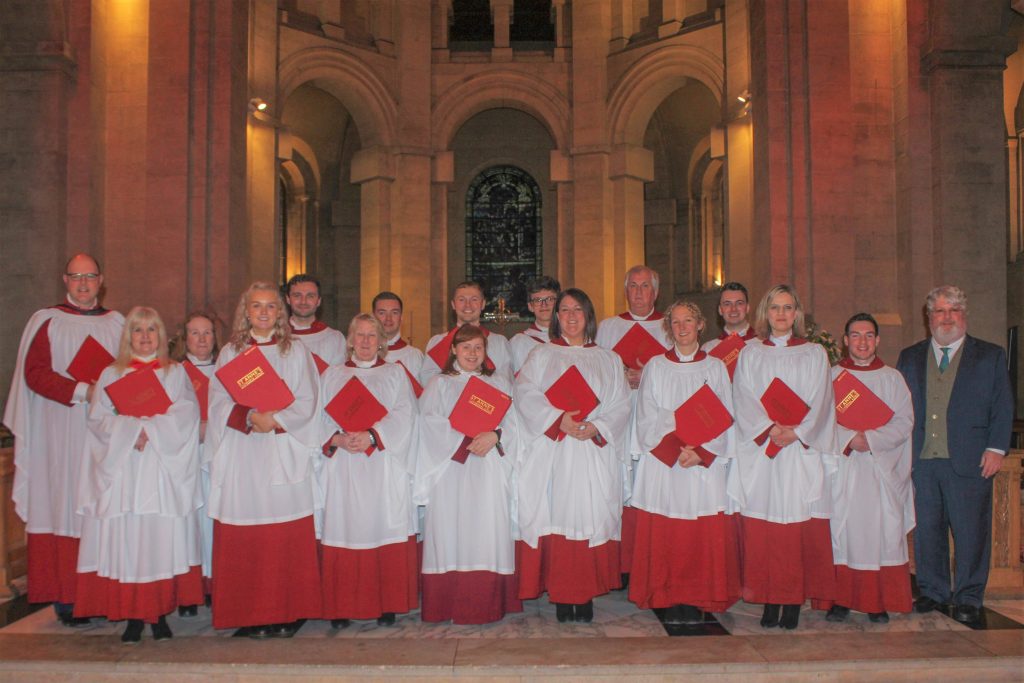 American Composer, Gary Davison (right) photographed here along with Belfast Cathedral's Director of Music, Matthew Owens (left) and the Belfast Cathedral Choir. 
The Belfast Cathedral Choir led by Matthew Owens had the honour of hosting the Northern Ireland premiere of "the Lord is my Light" in the presence of its composer Gary Davison.
Davison wrote this piece in memory of Maddie Baher, who died of plasma cell leukaemia at the young age of 25, on 9th February 2009. He chose verses from Psalm 27, a psalm her family read routinely during her challenging illness. It was poignant that those verses were included in the Good Samaritan Service, as a dedication on the 11th anniversary of Maddie's death. The anthem had its UK premiere in 2011 during a BBC Radio 3 broadcast by the Exon Singers from Buckfast Abbey under the direction of the present Director of Music in Belfast Cathedral, Mr Matthew Owens.
The performance of this beautiful piece was well received during the Good Samaritan Service.