Date Announced for Sunday Services to Resume at Belfast Cathedral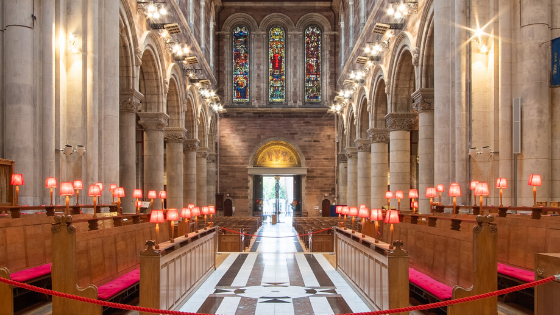 The Dean of Belfast Writes: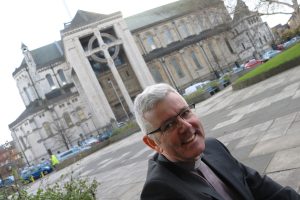 Sunday morning services will resume at Belfast Cathedral from Sunday 2nd August, 2020. Although the cathedral has been open for Private Prayer during July (on Sundays and Wednesdays 12 noon to 2pm), Sunday Services will recommence with 11am Matins from the first Sunday of August. This is because Shielding restrictions for many cathedral parishioners and worshipers will be relaxed from the end of July.
However the return to Sunday worship for members of the cathedral congregation will not be an immediate return to cathedral services as they were before Lockdown. Government health restrictions mean that social distancing of 2m between seats will be maintained. Strict hand sanitation will be required and there will be no congregational singing at services. However there will be the familiarity of the cathedral organ, and some singing from members of the cathedral choir. Cathedral parishioners will be asked to sit from the front of the cathedral so as to minimise the need for people to pass one another. However the opportunity to return to the special place that is Belfast Cathedral for shared prayer, worship and reflection is something that all cathedral parishioners and other visitors will value deeply. In August, it is hoped to record the morning service for distribution to those cathedral parishioners who are still unable to attend.
During the month of August there will be no afternoon service of Evensong, although the service sheets for Evensong will continue to be made available on the Cathedral Website. It is hoped that Evensong will resume in September.
The resumption of Cathedral Services in August is a major step forward, as the cathedral community and people of Belfast feel their way out of Lockdown towards a "new normal" where worship, prayer and faith can once again be expressed and shared publicly.