European Heritage Open Days at Belfast Cathedral
Belfast Cathedral will be open to the public, free of charge from Thursday 9th to Sunday 12th September. Come along to the Cathedral to explore and celebrate our history, architecture and new exhibitions!
See opening hours below, *please note alternative hours on Saturday and Sunday.
Thursday 9th; 10am-4pm
Friday 10th; 10am-4pm
Saturday; 10am-11.30am [closed for private service] 3pm-4pm.
Sunday; 12.30pm-3.30pm 
[Please feel welcome to join us for our 11am Sunday Morning Service and 3.30pm Choral Evensong]
Last entry will be 45 minutes before closing time.
Throughout the day, join us to experience our state-of-the-art audio guide and visitor guide books, both available in eight languages (English, French, German, Spanish, Italian, Portuguese, Polish and Mandarin). Or come along to take a guided tour with one of our experienced volunteer tour guides.
Come and see our new exhibitions, Healing through Remembering's 'Everyday Objects Transformed by the Conflict' and photographic exhibition 'Abandoned; Not Forgotten' by Documentary Visual Artist, Lise McGreevy.
The 'Everyday Objects Transformed by the Conflict' project and exhibition brings together many views and experiences of the recent conflict in and about Northern Ireland. The exhibition reveals both unique and everyday stories through a range of loaned objects and their accompanying labels, all written in the words of those who own them.
Lise McGreevy's photographic exhibition, 'Abandoned; Not Forgotten?' aims to promote the message of peace on our shores and the constant fragility of that peace through this photographic essay collection.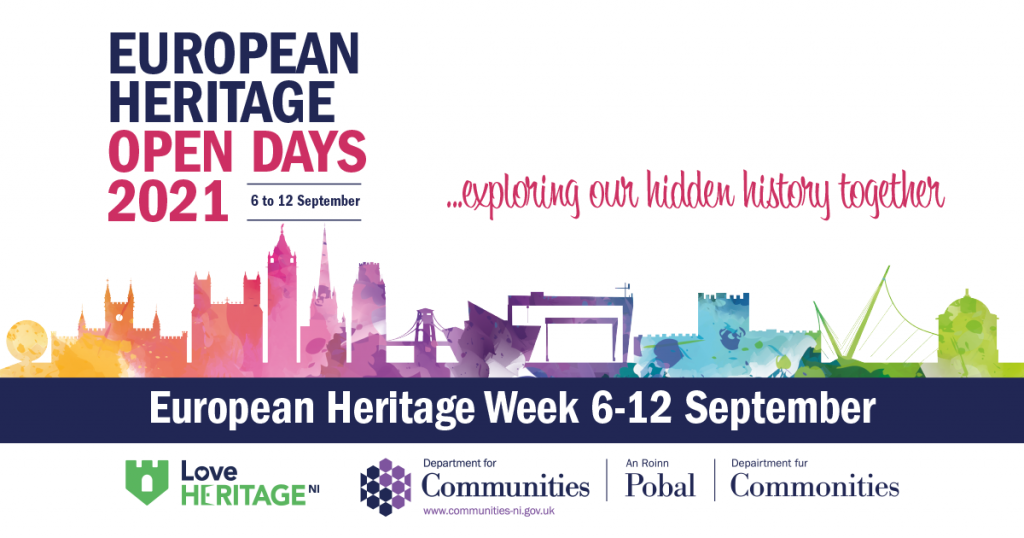 #EHOD #LoveHeritageNI #DiscoverNorthernIreland