Exhibition of Memorial Quilts at Belfast Cathedral to 12 May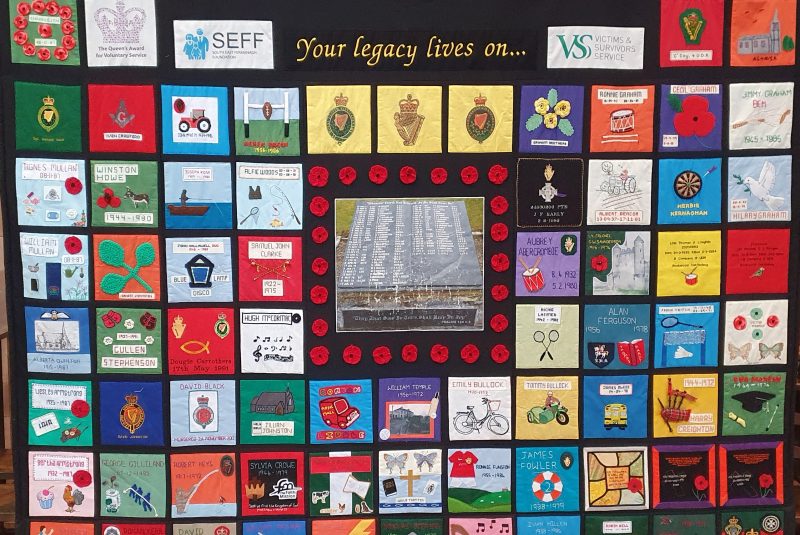 EXHIBITION of MEMORIAL QUILTS OPENS AT BELFAST CATHEDRAL
An Exhibition of Memorial Quilts created and provided by the South East Fermanagh Foundation runs at Belfast Cathedral from Friday 28th April to Friday 12th May, 2023.
CATHEDRAL IS OPEN TO VISITORS 10.30am to 4.00pm - Monday to Saturday
(Except 5th to 7th May, due to Coronation Events)
During the Exhibition, admission is free, but all donations are most welcome.
On Sunday afternoon 30th April there will be a service of Cathedral Choral Evensong starting at 3.30m when a new Memorial Quilt will be dedicated on behalf of families from Co Down and Belfast whose family members were killed during the Troubles . The preacher will be the Dean of Belfast. All welcome.