Former Cathedral Organist Dies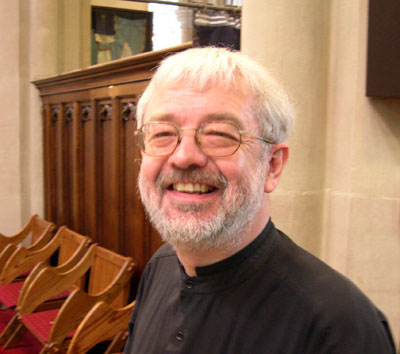 It was with great sadness that today we learned of the death of David Drinkell, a former Organist and Master of the Choristers here at St. Anne's Cathedral.
Born in Colchester in Essex, David began playing the organ at the age of twelve and subsequently earned his BA, FRCO, ADCM, and ARCM. He was appointed to St. Anne's Cathedral in 1988 having come from St. Magnus Cathedral, Kirkwall. Always generous with his time David could often be found helping other choirs and churches in the Diocese outside his normal duties at the Cathedral and involving himself along with his wife Elspeth in musical activities in the Province.
He is quoted as saying 'life is too short to be serious,' and those who knew him readily testify to his friendly jovial personality where rehearsals were often peppered with anecdotes and funny stories about composers, and the music, keeping choristers amused.
Church music has lost one of its finest musicians and we at the Cathedral remember with gratitude his contribution during his time with us. Our thoughts and prayers are with his wife Elspeth and his family and friends both in the UK and Canada.
Requiesce in pace David.