Humans of the Cathedral – Anna
Following on from Dean Forde, this February's Human of the Cathedral is Anna! Anna has been with us at the Cathedral since July 2019 and has adapted well to the busy life of the Cathedral. Not only does Anna work with us on the Welcome Desk but she also helps at events and even conducts tours!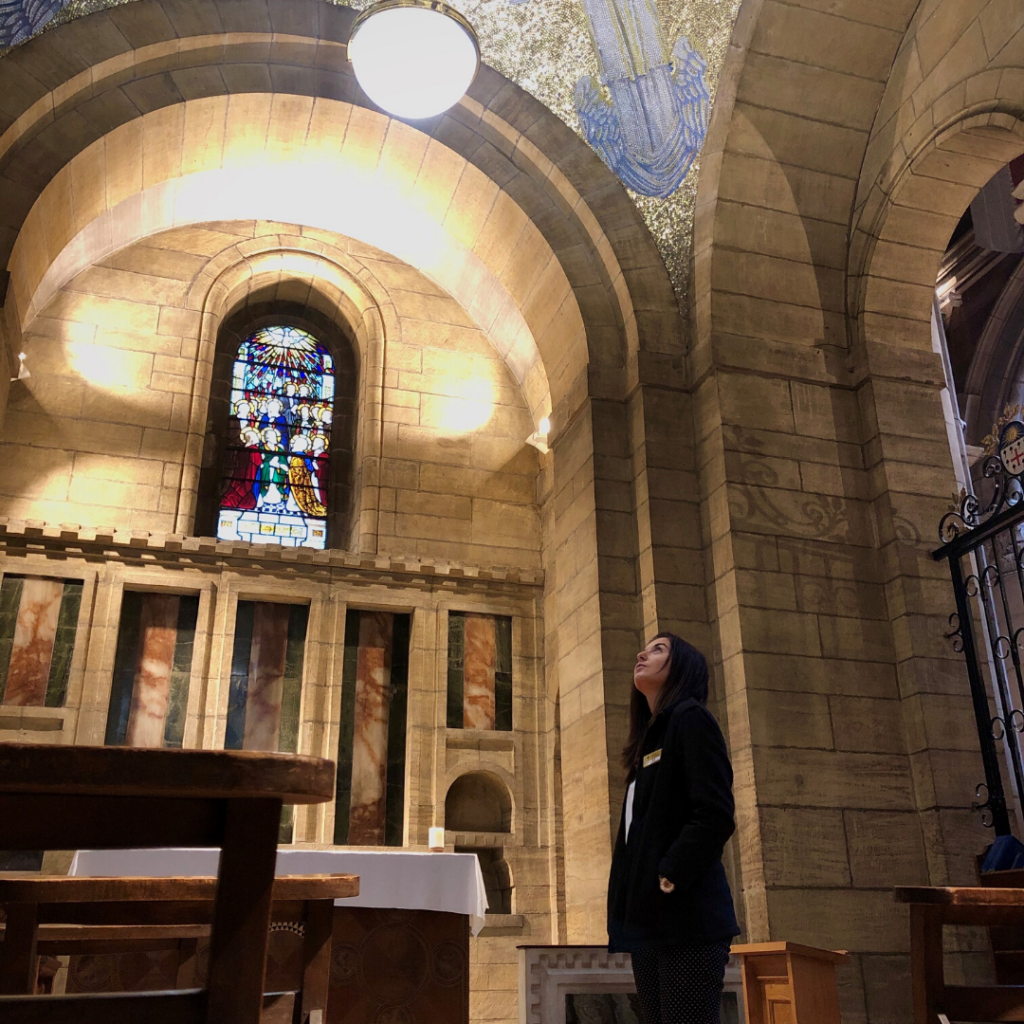 What's your favourite part of the Cathedral?
This is hard! But I think I love the gold mosaic ceiling in the Chapel of the Holy Spirit the most, and the Spire.
What are your goals for 2020?
Finish my Masters and to actually figure out what I want to do after…
Who was your childhood hero?
Indiana Jones and Lisa Simpson - still the same now at 22
What is your favourite memory from your time at the Cathedral?
I love animals so the Pet Service was amazing, but I also loved hearing Peter Corry perform at the Cathedral Gala in October last year - I'm a big Les Mis fan.
What's your favourite pizza topping?
My friends all think this is disgusting, but BBQ sauce and pineapple!
Anna is currently studying for a research masters in French on the writer Albert Camus, if you need a tour in French, she'll be able to help! She loves reading, travelling, live music, taking her dogs to beaches, pub quizzes and going to museums.