Jack Wilson appointed as Master of Music at Belfast Cathedral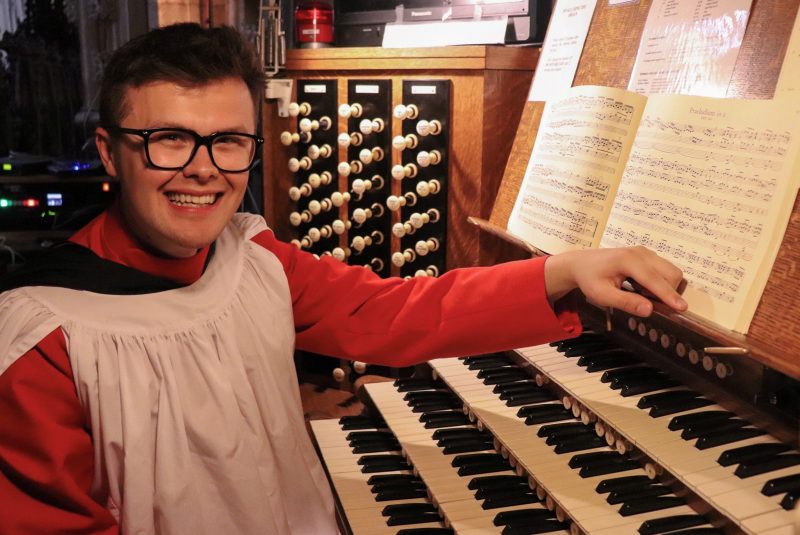 Dean announces appointment of  
Mr Jack Wilson to be Master of Music
at Belfast Cathedral.
Following the post-pandemic restructuring of the Music Department at Belfast Cathedral and the creation of the new position of Master of Music, we are delighted to announce that Mr Jack Wilson has been appointed to this lead post.
Jack is currently the Graduate Organ Scholar of Ely Cathedral, working closely with the cathedral's acclaimed choirs and with Mr Edmund Aldhouse, Director of Music, and Ms Sarah MacDonald, Director of the girl choristers.
However, Jack is no stranger to Northern Ireland nor to Belfast Cathedral. Educated at Limavady Grammar School, Jack was a chorister and then organ scholar at St Columb's Cathedral, Londonderry. As an undergraduate student Jack attended Queen's University Belfast to read Music. While at Queen's he was awarded the May Turtle Scholarship for future academic study and graduated with a BMus.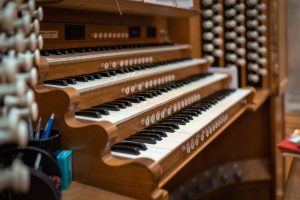 As a music student in Belfast, Jack held the role of Organ Scholar at St Anne's Cathedral, before assuming responsibilities as Acting Assistant Organist. Jack studied for a Master of Music degree at Sidney Sussex College, University of Cambridge, where he was Graduate Organ Scholar and Organ Scholar of St John's Voices, the mixed choir at St John's College. He returned to Belfast Cathedral as Assistant Director of Music in 2020. Jack was awarded the MMus in Choral Studies from Cambridge University and also achieved his ARCO diploma.
In August 2021 Jack was appointed to his current position at Ely Cathedral, where he has gained extensive experience as organist, playing for daily choral services, broadcasts, recordings, and international tours, in addition to frequent opportunities for choral conducting.
Over the past two years, Jack has been principal organist for the girl choristers, and he has also worked extensively as a teacher and accompanist in the Music Department at the prestigious King's School in Ely, one of the oldest schools in the world, where both the boy and girl choristers of Ely Cathedral are educated.
Last September, Jack assumed responsibility as Cathedral Organist for Belfast Cathedral, to prepare for and play at the nationally televised "Service of Thanksgiving for the Life of Her Majesty Queen Elizabeth II" held on 13th September, 2022 in the presence of the King and Queen Consort.
Welcoming the appointment of Jack as the first Master of Music at Belfast Cathedral, Dean Stephen Forde, commented:
"Jack will combine his love for Belfast Cathedral, with his commitment to seeing the highest standards of choral music at St Anne's. His ambition will ensure that the long tradition of choral singing at St Anne's Cathedral is continued and enhanced into the future. He will also bring his experience from Ely to develop both a boys' and girls' choir, providing opportunities for new generations to share the unique experience of life as a cathedral chorister, at the heart of the city of Belfast."
The Dean added:
"I look forward to working with Jack as a core member of the cathedral team, rebuilding the life of the cathedral after the impact of the Covid pandemic".
Of his appointment, Jack Wilson said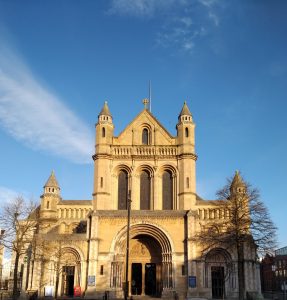 "I am delighted and honoured to have been appointed to this important role. There is vast potential at Belfast Cathedral to continue the tradition of making beautiful music in this extraordinary building.
I first sang in St Anne's Cathedral as a chorister of St Columb's Cathedral, Londonderry, at the age of 8, and the deep impression it made on me has remained ever since. 
My connection with and affection for the cathedral was rekindled during my time as an undergraduate, when I served as Organ Scholar from 2016-2019. 
I look forward to implementing the additional skills and experiences that I have subsequently learned studying and working in England, and I hope to inspire everyone who encounters music in the Cathedral, both young and old. 
Although I will miss my wonderful colleagues in Ely, I'm grateful to be able to return home, and I am excited to work alongside the Dean and Cathedral Board, leading the new Music Department forward to help realise their vision of musical excellence in the wonderful city of Belfast."
In addition to his commitment to cathedral choral music, and a special enthusiasm for performing the organ music of twentieth century French composers, Jack also has a love for classic cars. He is currently the proud owner of a 1973 MG Midget.