Opening Hours in Month of May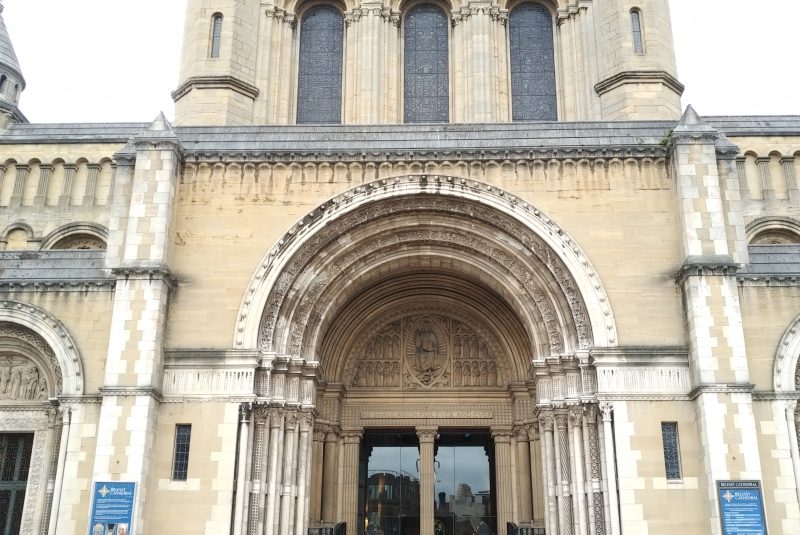 CATHEDRAL OPENING HOURS FOR THE MONTH OF MAY and OVER CORONATION WEEKEND.
Normal opening hours for visitors to Belfast Cathedral are 10.30am to 4.00pm from Monday to Saturday. On Sundays the cathedral is usually open to visitors from 12.30am until the start of Evening Prayer or Choral Evensong at 3.30pm.
Due to the need to prepare the cathedral FOR THE CORONATION WEEKEND, the cathedral will NOT be open to visitors on Friday 5th May until 4.00pm. The cathedral will be open from 4pm on Friday 5th May for visitors and those attending the CORONATION CHORAL EVENSONG FOR THE PEOPLE OF BELFAST which starts at 5.30pm.
The cathedral will NOT be open on Saturday 6th May or the Bank Holiday Monday 8th May. This is to allow the cathedral to be prepared for the CORONATION LUNCH IN THE NAVE on Sunday 7th May. The Coronation Lunch will follow the Coronation Choral Eucharist which starts at 11.00am on Sunday 7th May, to which all are invited.
The cathedral will be open for visitors for the Spring Bank Holiday on Monday 29th May.