Rev Tracey McRoberts Appointed Canon of St Anne's Cathedral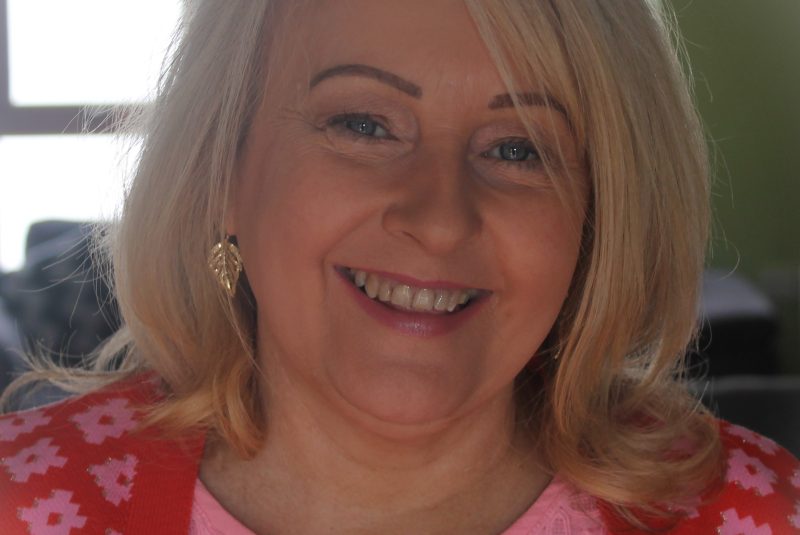 At Belfast Cathedral, we offer Rev Tracey McRoberts warmest congratulations on her appointment by the Bishop of Connor as a Canon of St Anne's. Tracey takes up the canon's position made vacant by the retirement of Canon David Humphries.
Tracey is no stranger to St Anne's. She is in fact the cathedral's Rural Dean, with responsibility for the Mid-Belfast Rural Deanery.
Dean Stephen Forde said "I am delighted that our Bishop has nominated Tracey to this position. With her commitment to cross community ministry, and her work as a faithful pastor and visionary leader in the Mid and upper Shankill areas, Tracey will bring her wide experience to enhance the Chapter of the Cathedral. I also look forward to her infectious laughter lightening cold December afternoons in Donegall Street, as she joins the team of Dean's helpers for the annual Black Santa Sitout, which this year will run from Thursday 14th December to Sunday afternoon 24th."
Before studying for a BTh at Union Theological College, Belfast, Tracey had worked as an office supervisor. She later did a PGCE which qualified her to teach RE at secondary school level. She was Church Co-ordinator at Orangefield Presbyterian Church where she was very involved in the new church building. Before she was selected for training for ordination in the Church of Ireland, Tracey worked in Ballymacarrett Group of Churches in East Belfast as ministry assistant.
During her two years' training in Dublin, she completed a Master's Degree in Leadership and Pastoral Care at All Hallows College and, following her ordination in 2009, she was curate at St Thomas', Belfast.
Tracey has been rector of St Matthew's in the Shankill area of Belfast since 2012, and Rural Dean of Mid Belfast since March 2018. Earlier this year, Tracey received an MBE for services to the community in Belfast in the King's Birthday Honours, specifically for her work in peacebuilding in the area.
Speaking of her appointment as a Canon of St Anne's, Tracey said: "I am very shocked and humbled. It was not something I ever expected to happen. I just hope, like everyone else going into this position, I can be worthy of the role and can contribute to the life of the church and the diocese."
As a Canon of Belfast Cathedral, she will become one of Black Santa's helpers at Dean Stephen Forde's annual Christmas sit-out for charities. "I will be happy to take that on, although I am not looking forward to the cold," Tracey admitted.
Announcing the appointment of Rev Tracey McRoberts to the Chapter of St Anne's Cathedral the two new Canons, Bishop George said: "The appointment of the Rev Tracey McRoberts to the Chapter of St Anne's Cathedral is recognition of the commitment she has demonstrated to the life and witness of the Church in Mid Belfast. As well as her own parish commitments, she has worked tirelessly to provide oversight to a significant number of other churches in the Rural Deanery. I also recognise the significant contribution she has made towards ecumenical and community relationships in that part of Belfast."
Dates for the Service of Installation as a Conon of Belfast Cathedral will be announced in due course.
The Bishop of Connor has also announced the appointment of Rev Amanda Adams, Rector of Ballyrashane and Kildollagh, near Coleraine, to be a Canon of Lisburn Cathedral.