They say never work with Children or Animals….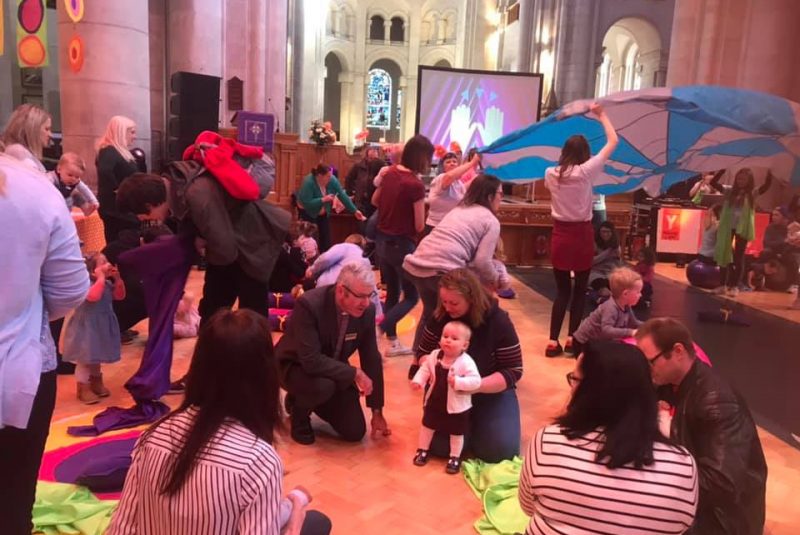 The saying goes that you should never work with Children or Animals. This past weekend we did both! And it was fantastic!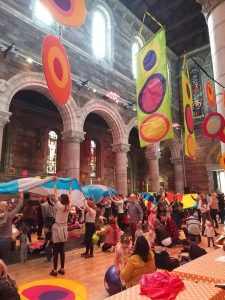 Last year we were approached by the wonderful team at Young at Art who asked if we would like to be a part of their annual Children's Festival. The idea that they had was Baby Rave - 'Rave in the Nave'. How could we say no?! For anyone who doesn't know what a baby rave involves, it is a unique dance and music event for children under 4 years old and their parents. The Cathedral was decorated with hanging decorations, soft materials and sensory toys such as parachutes and inflatable balls while a team of dance leaders, together with the parents, ensured that the children danced and explored rhythm and music.
It was a fantastic event and we welcomed x350 babies and parents for both sessions!! The team at Young at Art were fantastic and had thought of everything - including 'head proofing' our pillars!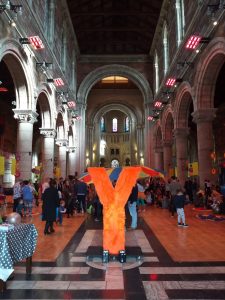 Later in the afternoon we hosted the inSPIREd family programme of fun indoor activities, including empowerment workshops, animation, characters, face painting, art workshops and a live performance from Beyond Busk. Between 2-5pm we welcomed hundreds of families with children of all ages who thoroughly enjoyed all the activities. It was wonderful to see so many families come through the Cathedral doors and leave with smiles on their faces. Many visitors mentioned how they pass the Cathedral daily and have never stepped foot inside.
It was a fun, colourful, busy (and loud) Saturday. What is wonderful about these types of events is that they open our doors to those who perhaps don't realise that they can pop in anytime to the Cathedral and experience the beauty and serenity inside. It was a very successful day.
Fast forward a few hours and the Cathedral is back to normal and ready for another Sunday service.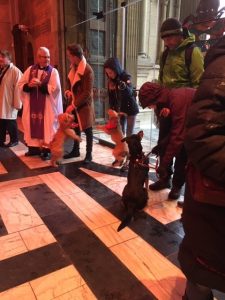 Did you know - our friends at Dog Friendly Tours are regular visitors to the Cathedral in between the Sunday services? The Belfast dog friendly tour is a great day out with your dog, visiting local places that welcome those with 2 and 4 legs. You can find more information on their website - www.dogfriendlytours.co.uk - it is a great day out and organised by the fantastic Jo Crossley, who has received award nominations for her fantastic tours! So for those that say you should never work with children or animals, perhaps you should speak to The Dean of Belfast The Very Rev. Stephen Forde. I think he would say otherwise!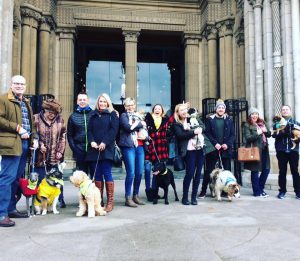 **************************************************