World Book Day – Recommended Reads from the Cathedral Team
The Cathedral team are avid readers and in honour of World Book Day they have come together to discuss some of their favourite books. It was too difficult (and causing too many arguments!) to rank them into order so we have just noted them below. Enjoy!
Peter Pan - Sir J.M.Barrie (1911)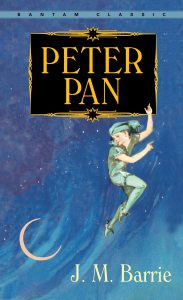 'All children grow up. Except one'. This classic tale was J.M.Barrie's most famous work, first produced as a play in 1904 (the same year the Cathedral was consecrated!), followed by the novel in 1911. The story follows the free-spirited and mischievous young Pan who can fly and never grows up. Peter and his mischievous fairy Tinker Bell entice Wendy and her brothers to fly away with them to a magical world called Neverland.  It is one of the most classic children's stories of all time and is intensely moving as well as enchanting in its evocation of childhood, the heartlessness of youth and parental grief as children grow older. It is one of Holly's (our Event's Manager) favourites! Fun fact- her partner is also called Peter. We're unsure if this is a coincidence?!
The Secret History - Donna Tartt (1992)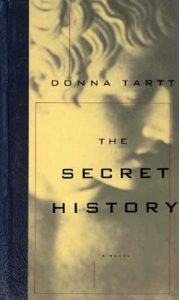 An inverted detective story. Under the influence of their charismatic classics professor, a group of clever, eccentric misfits at an elite New England college discover a way of thinking and living that is a world away from the humdrum existence of their contemporaries. But when they go beyond the boundaries of normal morality their lives are changed profoundly and for ever (we'll not spoil it!). A cult best seller, compelling and elegant and dramatic and playful. This novel is recommended by Chris who is our Administrator. We should note that Chris reads 200 books per week and this was his favourite - so it must be good!
Jemima J - Jane Green (2000)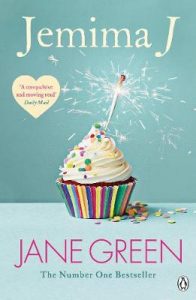 A brilliantly funny and honest novel about ugly ducklings and swans, attraction, addiction and the meaning of true love. This novel was recommended by Agnes who looks after our Welcome Desk. It is the kind of novel you can sit and read in one sitting and has a frank and funny approach to those day-to-day issues that affect women everywhere. If you want a humorous novel about reinvention and self-discovery - this is the one Agnes recommends!
The Sealwoman's Gift - Sally Magnusson (2018)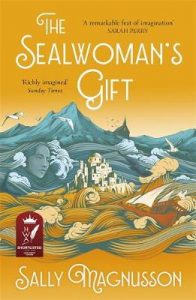 This next book is recommended by the Dean and is the most recent book he has read! In his own words, "It is a fascinating novel based on the raid in 1627 by pirates from Algiers who abducted 400 Icelanders and sold them into slavery. Included in those abducted was the Lutheran Pastor, his wife and 3 children from the Westerman Islands. The story tells of the pastor's mission to the King of Denmark to attempt to secure a ransom, and the imagined experience of men, women and children sold into slavery in an Islamic culture and how they resist, adapt to or adopt into the cultural into which they have been trafficked.  Although set four centuries ago, the novel delves into contemporary issues of faith, loss and cross cultural issues. Definitely a "good read"."
A Prayer for Owen Meany - John Irving (1989)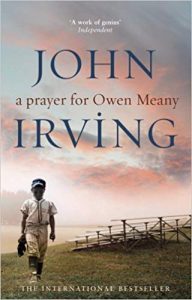 This touching tale tells the story of John Wheelwright and his best friend Owen Meany growing up together in a small New Hampshire town during the 1950s and 1960s. According to John's narration, Owen is a remarkable boy in many ways; he believes himself to be God's instrument and sets out to fulfill the fate he has prophesied for himself. This book is recommended by David, who is our Organist and Master of Choristers, and he warns that you shouldn't read this without tissues!!